Eurohealth 20th Anniversary Edition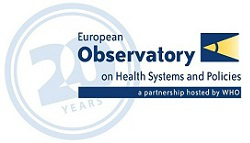 A special issue of Eurohealth marks the 20th anniversary of the European Observatory on Health Systems and Policies and includes a chapter on developments in Europe's health workforce. The chapter on Europe's health workforce addresses the most alarming challenges in the region: 
the shrinking pool of potential health workers, 
the need for more investment in the health workforce, which undermines health system sustainability, and 
the proposal for nurses and other health professions to assume new and more sophisticated tasks and roles in times of workforce shortages.
The newest Eurohealth issue is available here.