2018 CEF Telecom Call for eHealth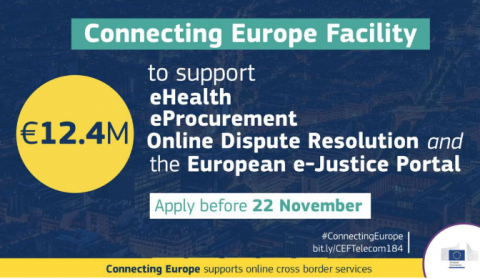 The Innovation and Networks Executive Agency (INEA) and the European Commission have launched the fourth Connecting Europe Facility (CEF) Telecom call for 2018, making €12.4 million available to stimulate and sustain the deployment of European Digital Service Infrastructures (DSIs). Interested applicants from all EU Member States plus Iceland and Norway may submit their proposals through the call open in the areas of eHealth, eProcurement, European e-Justice Portal and Online Dispute Resolution.
CEF Telecom funding supports projects of common interest that contribute to increasing the interoperability, connectivity and deployment of trans-European digital infrastructures across the EU, improving the daily life of citizens, businesses and public administrations, and thereby contributing to the development of a Digital Single Market.
For more information please click here.